Malta Young Sailors Club is a not-for-profit organisation dedicated to teaching sailing to children
Malta Young Sailors Club strives to be the young sailors centre of excellence, making sailing affordable, seeking and cultivating the potential of children in sailing, increasing child physical activities and fostering well rounded members of Maltese society. As a centre of excellence, the club actively promotes to sailing clubs around the world, the hosting of various sailing activities and regattas to take place in Malta.

Why choose us

MYSC understands that children have considerable choice of activities today. There are significant life-skill benefits which children will aquire when sailing. However you don't want to invest a lot into something when your child may not be destined for it. At MYSC, we can provide everything that the child needs to get a taste of sailing.

It is a studied fact that sailing, as an individual sport, helps children develop self-awareness, social skills, as well as improve their health and general well being.

What other sport can develop a child skills to go on to become a National, European or World Champion before they are 16? Yes, at MYSC we have done this.
Testimonials
"It is a studied fact that sailing, as an individual sport, helps children develop self-awareness, social skills, as well as improve their health and general well being. Our sailors and parents can share many positive experiences"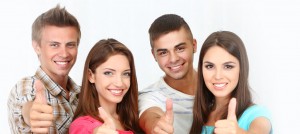 MYSC Code of Conduct
Making Sailing Fair and Safe for Everyone
It is the policy of Malta Young Sailors club that all participants, coaches, instructors, officials, parents and volunteers show respect and understanding for each other, treat everyone equally within the context of the sport and conduct themselves in a way that reflects the principles of the club. The aim is for all participants to enjoy their sport and to improve performance.

Listen to and accept what you are asked to do to improve your performance and keep you safe
Respect other participants, coaches, instructors, officials and volunteers
Abide by the rules and play fairly
Do your best at all times
Never bully others either in person, by phone, by text or online
Take care of all property belonging to other participants, the club or its members


Support your child's involvement and help them enjoy their sport
Help your child to recognise good performance, not just results
Never force your child to take part in sport
Never punish or belittle a child for losing or making mistakes
Encourage and guide your child to accept responsibility for their own conduct and performance
Respect and support the coach
Accept officials' judgements and recognise good performance by all participants
Use established procedures where there is a genuine concern or dispute
Inform the club or event organisers of relevant medical information
Ensure that your child wears suitable clothing and has appropriate food and drink
Provide contact details and be available when required
Take responsibility for your child's safety and conduct in and around the clubhouse or event venue


Consider the welfare and safety of participants before the development of performance
Encourage participants to value their performance and not just results
Promote fair play and never condone cheating
Ensure that all activities are appropriate to the age, ability and experience of those taking part
Build relationships based on mutual trust and respect
Work in an open environment
Avoid unnecessary physical contact with young people
Be an excellent role model and display consistently high standards of behaviour and appearance
Do not drink alcohol or smoke when working directly with young people
Communicate clearly with parents and participants
Be aware of any relevant medical information

Abusive language, swearing, intimidation, aggressive behaviour or lack of respect for others and their property will not be tolerated and may lead to disciplinary action.
MYSC committee
Our history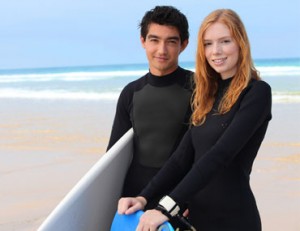 The unofficial start of young sailing in Malta
In the early 90's Arabella and Philip Denvir had been operating the Malta Sailing School quite successfully utilising a mixed bag of whatever dinghies were available but once the children had done a course there was no organisation that was available to provide sailing on a regular basis.
John Ripard Jr, whose eldest son Sebastian was 7 at the time and very keen to go sailing alone, decided to put all his energy to creating an Optimist Class in Malta which did not exist up till then. Buying a home-built wooden Optimist enabled Sebastian to start sailing but what was missing was friends in whose company he could sail. The initial gang consisted of Keith Cutajar, Kai Merten, Emma Micallef and Danny Calascione all of whom had been to Arabella's school and together with Sebastian this group would meet from time to time.
Other early Optimist sailors joined in this way and these included Peter Valentino, Yasmin de Giorgio, Zak Borg, Andrew Selvagi, Matthew Fleri Soler and Benjamin Tabone.
John wanted to achieve 2 things very quickly before the initial enthusiasm died down. One was to grow the fleet of optimist sailors and the second thing was to organise a structure whereby these children could meet and sail together on a frequent and regular basis.
The first Optimists
In 1996 John and Jost Merten individually decided to sponsor young children to take sailing courses provided by the Malta Sailing School. John did this by offering a free sailing course to children at the Luxol football nursery enlisting the support and guidance of Pippo Psaila. Jost in turn also offered similarly sponsored courses and from then the whole thing took off. A large number of children responded and to cope with the demand John and Jost each purchased 5 Optimist dinghies from the UK and formed the Youth Sailing Foundation.
The Club is Founded
The youngsters started meeting every Saturday at The Cavalieri Hotel and with Pippo Psaila in charge The Malta Young Sailors Club was officially founded on the 21st March 1997 with a total of 10 members.
MYSC's Euromed 2015 regatta attracts more than 200 sailors to Malta
MYSC has a record breaking summer sailing course